The Beekeeper's Bible
was released in 2011 from Stewart, Tabori & Chang. The book is a guide to the practical essentials of beekeeping and also serves as an almanac packed with history and facts about the craft. From STC:
Part history book, part handbook, and part cookbook, this illustrated tome covers every facet of the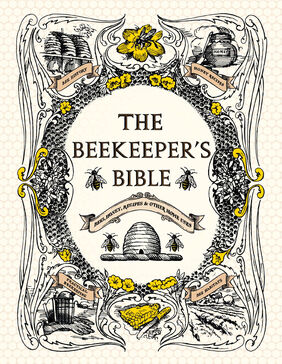 ancient hobby of beekeeping, from how to manage hives safely to harvesting one's own honey, and ideas for how to use honey and beeswax. Detailed instructions for making candles, furniture polish, beauty products, and nearly 100 honey-themed recipes are included. Fully illustrated with how-to photography and unique etchings, any backyard enthusiast or gardener can confidently dive into beekeeping with this book in hand (or daydream about harvesting their own honey while relaxing in the comfort of an armchair)."
Honey, Orange and Egg Hangover Cure
From: The Beekeeper's Bible by Richard A. Jones and Sharon Sweeney-Lynch
Makes: 1 drink
2 eggs, raw

1 1/4 cups orange juice

1 tablespoon honey, such as orange blossom
Place all of the ingredients in a food processor or blender and blend to combine. Pour into a glass and drink immediately.
Other reviews and articles on The Beekeeper's Bible:
Community content is available under
CC-BY-SA
unless otherwise noted.