Tim Durham Sr. is the founder of Durham's Bee Farm. He bought his first official bee hive in 1977 although his interest in honey bees started many years before then! Tim went on to grow a very successful honey bee farm providing honey to many grocery stores in the Memphis, TN and Northern Mississippi area. Tim Sr. also served as president and vice president of the Memphis Area Beekeeper's Association for several years. Read more and purchase bee products on their website [here].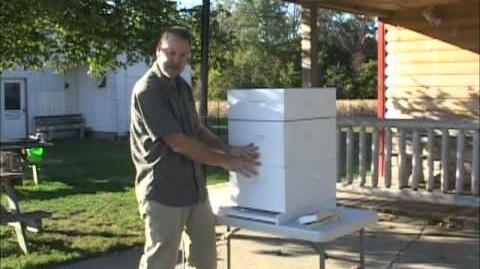 Maxims for opening the hive:
Have the smoker ready to give forth a good volume of smoke.
Use the smoker to scare the bees rather than to punish them.
Do not stand in front of the hive lest the bees passing out and in take umbrage.
Be careful not to drop any implements with which you are working; take hold of all things firmly.
Move steadily, and not nervously.
Do not run if frightened, for the bees understand what running away means as well as you do.
If the bees attack you, move slowly away, smoking them off as you go.
If a bee annoys you by her threatening attitude for some time, kill her ruthlessly.
If stung by a bee, rub off the sting, instead of pulling it out with the nails of the thumb and forefinger and thus forcing more venom into the wound.
Ammonia applied to the wound made by a bee-sting will usually afford immediate relief.


DRFH
•
I will be trying to make a small database of flowers that bees like. Hopefully it will be well recieved.

Wagnike2
•
Have you ever questioned where all the bees have gone lately? Or maybe you didn't notice, which is understandable- however, bees can be beneficial to people. Also, who doesn't love honey (Winnie the Pooh pounds that stuff by the gallon)?
Luckily, for…
See more >